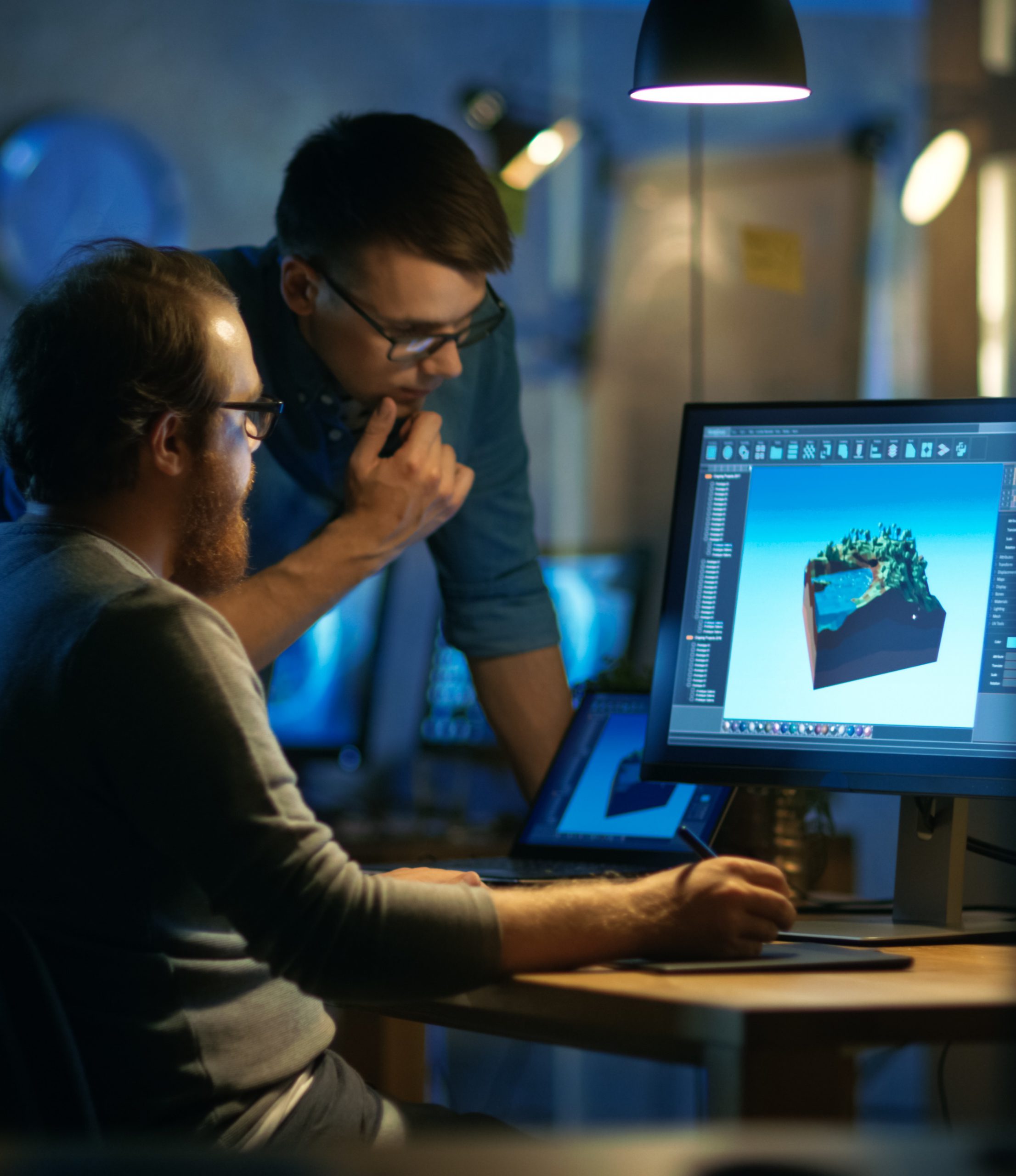 Game Developer's Insurance
Game developers face a variety of risks, from copyright claims to contract disputes. Many insurers do not understand the industry and will not knowingly cover game developers for their activities.
We work with a panel of over 70 different insurers around the world, as well as having our own exclusive in-house products, and work hand-in-hand with our clients to ensure their individual needs are being met and they are covered for their activities.
Whether you are an indie working on your first title, or a veteran studio with an extensive back catalogue, we are here to support and protect your business, with a robust insurance policy at the right price.
Why developer's Insurance?
We understand the Games Industry inside out and work with a wide variety of clients and have experience across all sectors of the industry.
As your broker, we will negotiate the best terms with insurers on your behalf, and talk you through the various options, what they cover and how they are relevant to your business giving real-world examples.
We also consult regularly with industry lawyers, ensuring our own knowledge is always up to date, and often work alongside them to manage their clients' insurance requirements.
Every client of ours has unique needs. Whether you are bootstrapping development on your first title, or shipping your hundreth, your requirements and risks will be different, however game developement does have many common themes.
If you are already working with a Publisher, it is common for them to seek Professional Indemnity (also known as Errors & Omissions) insurance. Depending on the provider, this type of cover can wildly differ so it is important to be aware of what your individual policy includes.
Employer's Liability is a legal requirement in the UK if you have staff, and you might also want to consider other products such as equipment insurance, Director & Officers cover, Cyber, Intellectual Property, General Liability, the list goes on…
We will work with you to build a policy that is exactly right for you, with the covers you want and/or need to have.
Whether you are a first time buyer, have outgrown your existing policy, or just want to satisfy a contractural requirement, we are here to make the process as easy and simple as possible.
The Games Industry moves fast, and your insurance should always be ready to move with you. Signing a big deal with a new publisher could change the face of your studio overnight, and if you are still on the small policy you took out 9 months ago, your insurer may not cover you.
Unlike other providers, we do not charge any admin fees to make policy changes throughout the year, and are always happy to hear from you about new developments to your business.
As a Game Developer, it is crucial that you are adequately covered for your activities. Unfortunately, we are seeing more and more developers come to us who have been buying the cheapest cover they can find which does not even cover them for what they do.
In the event of a claim, an inadequate policy would likley be invalidated and the insurer unlikley to pay, leaving the company or you as an individual trying to deal with the claim yourself.
The most common issue we see are developers having their insured activities listed in generic terms such as "technology". Most insurers do not cover Game Developers or Publishers, and in the event of a claim they may argue you did not properly declare your activity and subsequently are not covered, and refuse to pay.
If you have a current policy elsewhere, we reccomend you check what your business activity is listed as, and if it does not reflect what you are doing or seems generic, get clarity from your provider that they understand what you are doing and they are covering.
We only work with insurers that understand the Games Industry and are willing to take on Games clients. We ensure we capture accurate data and our comprehensive application forms are designed for exactly this reason.
So there are no surprises.
We are always on-hand to answer your questions and work hard to give the best possible service to every client regardless of their size.
Here is what some of our clients had to say:
We pledge a percentage of our insurance premiums directly to Games Aid.
GamesAid acts as a collective for charitable activity on behalf of the industry. They raise money for a number of charities who support children and young people.
We are very proud to be able to support they work they do.
Insurance, Wherever you are based
With multiple offices in the UK and USA, we are able to support clients in almost any jurisdiction.
We have a panel of over 70 insurers that we work with internationally, and are able to assist in most cases where insurance is available.