Game Developer & Publisher Insurance​
Get comprehensive game developer insurance from GG Insurance.
We specialise in industry leading solutions for bespoke insurance coverage for risks faced by game developers and publishers, including professional indemnity, errors and omissions, intellectual property, general liability, and cyber liability insurance.
Game Developer & Publisher Insurance Solutions:
At GG Insurance, we understand the unique risks faced by video game developers. Our comprehensive insurance solutions are specifically tailored to protect your game and ensure your peace of mind. With our specialized coverage options, you can safeguard your business against potential liabilities and unexpected events.
Let us take the stress and uncertainty out of insurance. We are here to make your life easier.
What insurance is needed for a games company?
Insurance requirements for video game companies vary depending on their activities and stage of development. Whether you're a video game developer or a game publisher, your insurance needs will differ. Additionally, the insurance risks faced by a studio working on their first unreleased game will be distinct from those of an established studio with a strong back catalog. At GG Insurance, we offer a wide range of game developer insurance options designed specifically for the video game industry.
Insurance for Developers & Publishers that we offer:
Professional Liability Insurance:

Protection against claims of professional negligence or errors in game development.

Cyber Liability Protection:

Coverage for cyber risks, including data breaches and hacking incidents.

Intellectual Property Insurance:

Safeguarding against claims of copyright or trademark infringement related to game assets.

Product Liability Insurance:

Protection against claims arising from injuries or damages caused by your game products.

Commercial General Liability Insurance:

Coverage for third-party bodily injury or property damage claims associated with your business activities.

Errors & Omissions Insurance:

This is very similar to professional indemnity coverage, and is for claims arising from mistakes, omissions, or failures in game development or publishing.
In addition to these common types of insurance, as your game business expands and your risk profile evolves, you may want to consider specialized game insurance products:
Mergers & Acquisitions Insurance:

Coverage for risks associated with mergers, acquisitions, or other business transactions.

Directors & Officers Insurance:

Protection for directors and officers against liability claims arising from their roles in the company.

Medical Insurance & Travel Insurance:

Coverage for medical expenses and travel-related risks for employees working on projects abroad.

Key Person Insurance:

Protection for key individuals whose loss could significantly impact the company's operations.

Umbrella Insurance:

Additional liability coverage that extends the limits of your primary insurance policies.

Media Liability Insurance:

Coverage for claims related to defamation, libel, slander, or other media-related risks.
Why does a game developer need insurance?
This is precisely why GG Insurance Services was established. While some aspects may appear obvious at first glance, the true financial impact regarding actual insurance claims paid and litigation and financial losses of these risks can be quite astonishing.
In the dynamic world of video game companies, establishing agreements with publishers, developers, licensors, and other parties is crucial for success. However, contract disputes can emerge, posing significant challenges on both sides.
Issues related to revenue sharing, intellectual property rights, or breach of contract can lead to complex legal battles. This is where insurance coverage plays a vital role, offering more than just the ability to cover end settlements. It also helps mitigate the financial impact of disputes and provides support throughout the resolution process.
Intellectual Property Infringement
Video game companies invest significant resources in developing innovative concepts, memorable characters, and captivating storylines.
In this fiercely competitive industry, publishers understand the need to protect their intellectual property (IP) vigorously. Unfortunately, there may be instances where accusations of infringement arise, necessitating a robust defense. This is where intellectual property insurance becomes indispensable, providing protection against claims of infringement and ensuring the preservation of creative assets. Intellectual property insurance covers a range of critical aspects, including copyright, trademark, patents, and trade secrets, offering comprehensive coverage for video game companies.
In the digital landscape, video games and the companies behind them are exposed to a multitude of cyber risks, including attacks, data breaches, and the theft of sensitive information. As keepers of the gaming world, developers and publishers must be prepared for these threats. Cyber insurance emerges as a crucial tool in mitigating financial losses, facilitating incident response, and aiding in the restoration of a company's reputation following a cyber incident. This comprehensive coverage not only protects against direct losses but also extends to cyber liability to third parties involved in collaborative projects.
Tell us about your business and let's discuss how we can protect you...
Talk to us today, we are very friendly, love the industry, and there is never any pressure to buy anything. We are here to help.
Our Available Insurance Products
Make sure you are covered for all eventualities with our comprehensive cover options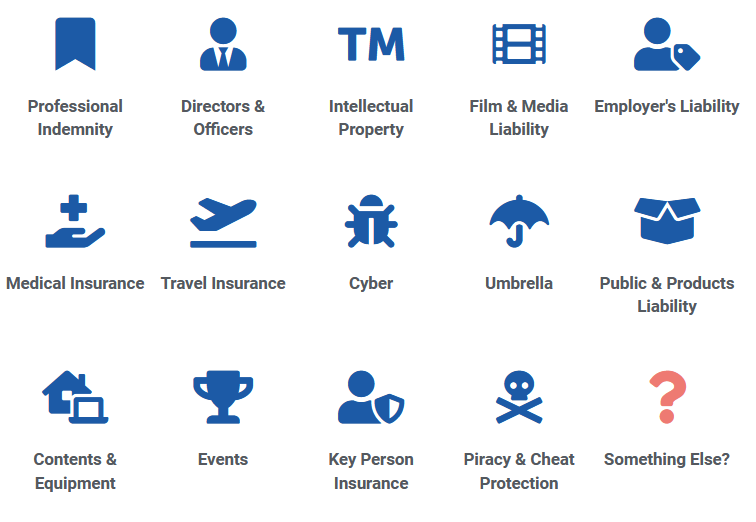 Unparalleled Access to the world's leading insurers: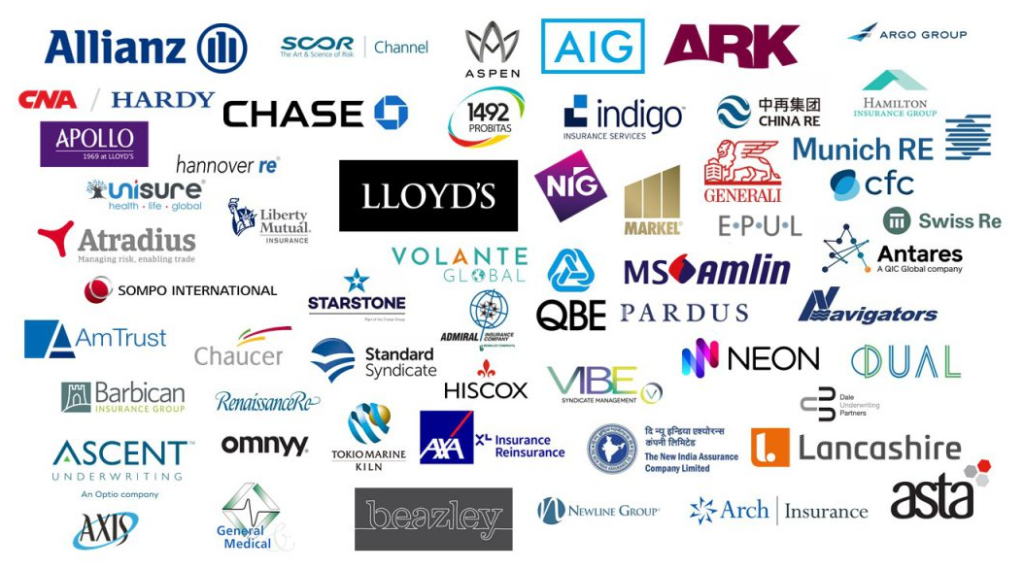 Why Choose GG Insurance for your Game Developer Insurance?
GG Insurance is the trusted expert in game developer insurance. Here's why you should choose us:
Industry Expertise: We specialize in providing insurance solutions for the gaming industry. Our deep understanding of game development risks allows us to tailor coverage to your specific needs.
Comprehensive Policies: Our insurance policies are comprehensive and designed to address the unique challenges faced by game developers. We leave no stone unturned in protecting your game and your business.
Claims Support: If a claim arises, we're here to guide you through the process. Our dedicated claims team ensures efficient handling, minimizing disruptions to your business.
Client Satisfaction: Our satisfied clients speak to the quality of our services. We have a track record of success in protecting game developers like you.
We are always happy to chat and answer any questions or feedback you have for us.