GG Insurance Services is the leading global provider of comprehensive insurance solutions for the video game industry.
Tailored coverage, and deep industry knowledge that takes insurance to the next level.
Comprehensive insurance solutions for the video game industry.
Looking for a reliable video game insurance provider that understands you? GG Insurance Services is the market leader for the industry. With our deep expertise and tailored solutions, we offer comprehensive coverage that safeguards your game development, publishing, and other gaming operations and related businesses.
Let us take the stress and uncertainty out of insurance. We are here to make your life easier.
What insurance is needed for a games company?
There are lots of different types of insurance available for video game companies. And this very much depends on what you are doing, and what stage your company is at. For example video game developers will need different types of coverage to game publishers.
Also, depending on whether you are working on your first unreleased game, or are an already established studio with a strong back catalogue, your insurance risks will be very different.
These are some of the most common types of insurance to consider for a games company:
Professional Liability
Cyber Liability Protection
Intellectual Property
Product Liability
Commercial General Liability
Errors & Omissions
Further to this you may want to guard your game business with further protection as your risk profile expands, with specialist game insurance products such as:
Mergers & Acquisitions Insurance
Directors & Officers Insurance
Medical Insurance & Travel Insurance
Key Person Insurance
Umbrella Insurance
Media Liability
Please navigate our website to learn more about each type of insurance and how these types of insurance apply to a video games business.
What are the key insurance risks faced by the video game developers?
This is the million dollar question, and why GG Insurance Services was founded. Some of these may seem obvious, however in terms of actual insurance claims paid and litigation the underlying results are quite surprising.
Agreements with publishers, developers, licensors, and other parties are integral to the success of video game companies. Contract disputes can arise due to issues such as revenue sharing, intellectual property rights, or breach of contract. Insurance coverage is there not just to pay end settlements, but also mitigate the financial impact of legal battles and support resolution while a dispute is ongoing.
Intellectual Property Infringement
Video game companies invest substantial resources in developing unique concepts, characters, and storylines. Publishers will fiercly protect their own IP, and unfortunatley you may find yourself defending an accusation of infringement. Intellectual property insurance helps protect against claims of infringement, ensuring that their creations remain safeguarded, and covers things such as copyright, trademark, patents and trade secrets.
As digital products, video games (and the developers and publishers that release said games) are vulnerable to cyber attacks, data breaches, and theft of sensitive information. Cyber insurance helps mitigate financial losses, supports incident response, and aids in rebuilding a company's reputation in the event of a cyber incident. This can cover both your direct losses, but also cyber liability to a 3rd party who's project you may be working on.
Tell us about your business and let's discuss how we can protect you...
Talk to us today, we are very friendly, love the industry, and there is never any pressure to buy anything. We are here to help.
What do our clients have to say about us?

What do our clients have to say about us?
Industry Knowledge
We work with hudreds of clients around the world and deeply entrenched within the industry.
Professional​
As a Lloyd's Broker, we have access to the best products and conduct ourselves to the highest possible industry standards.
Passion
We don't just say we love games. We really do. Ask any of the team what they are currently playing (if you have a few hours to spare).
Service
We are deeply thankful for the opportunity to work with such a diverse and creative industry and treat every client like a celebrity.
International
With a global network, we can assist clients almost anywhere. And if we can't we will probably know someone in your local area who can.
Trusted
We are the trusted advisor to not just our clients, but share our expertise with many top industry lawyers and trade bodies.
Our Available Insurance Products
Make sure you are covered for all eventualities with our comprehensive cover options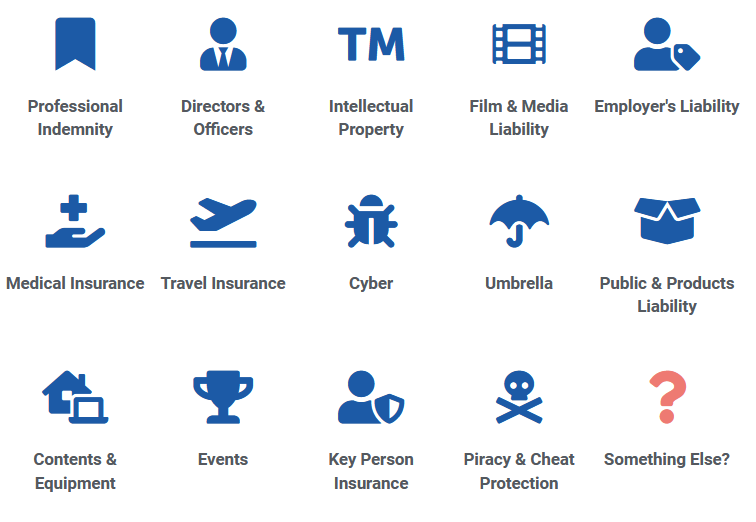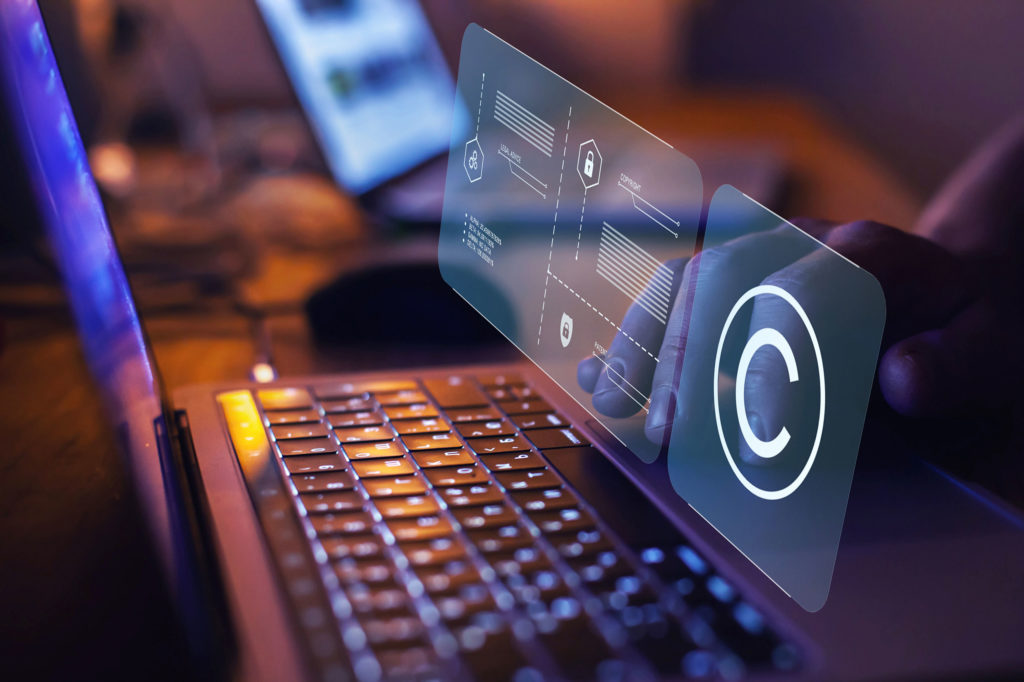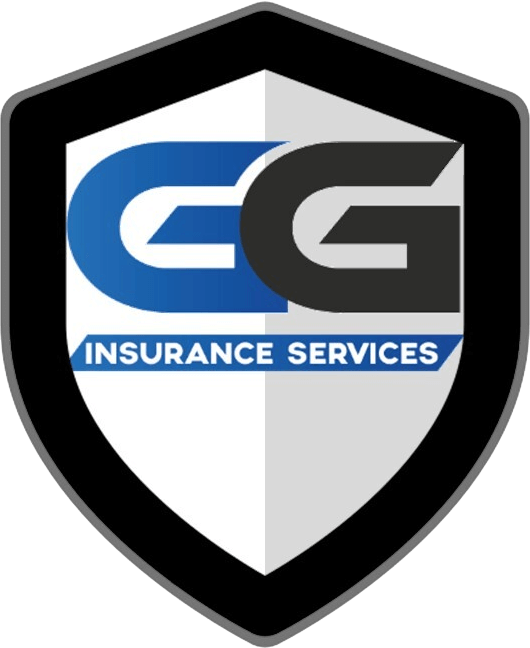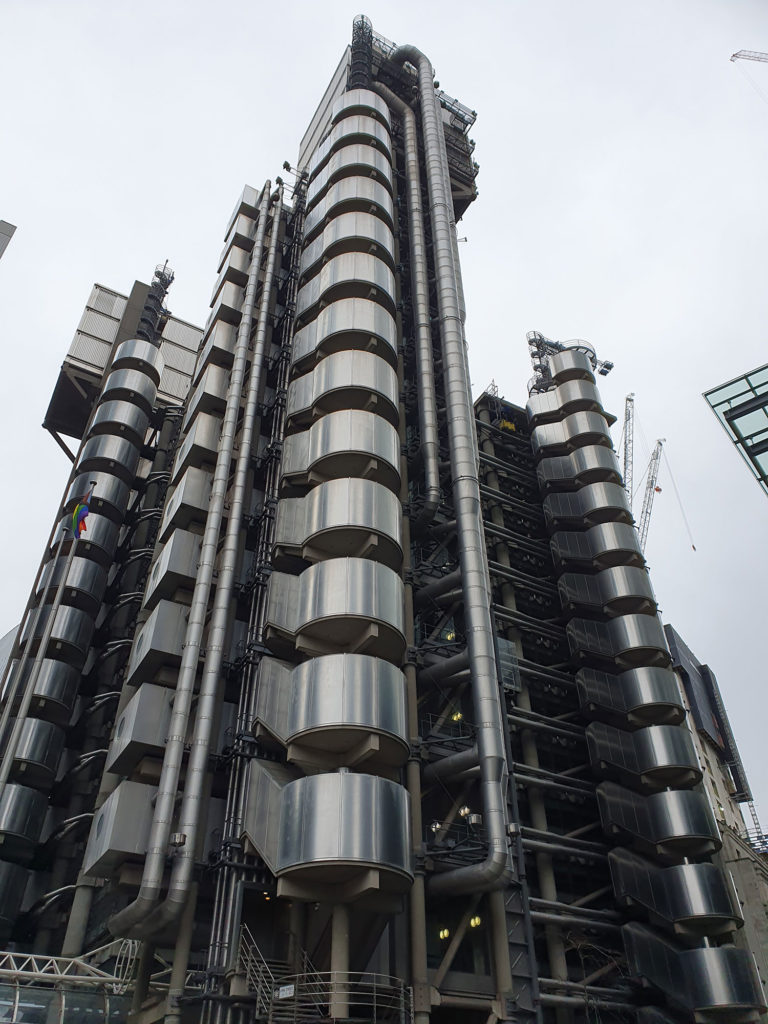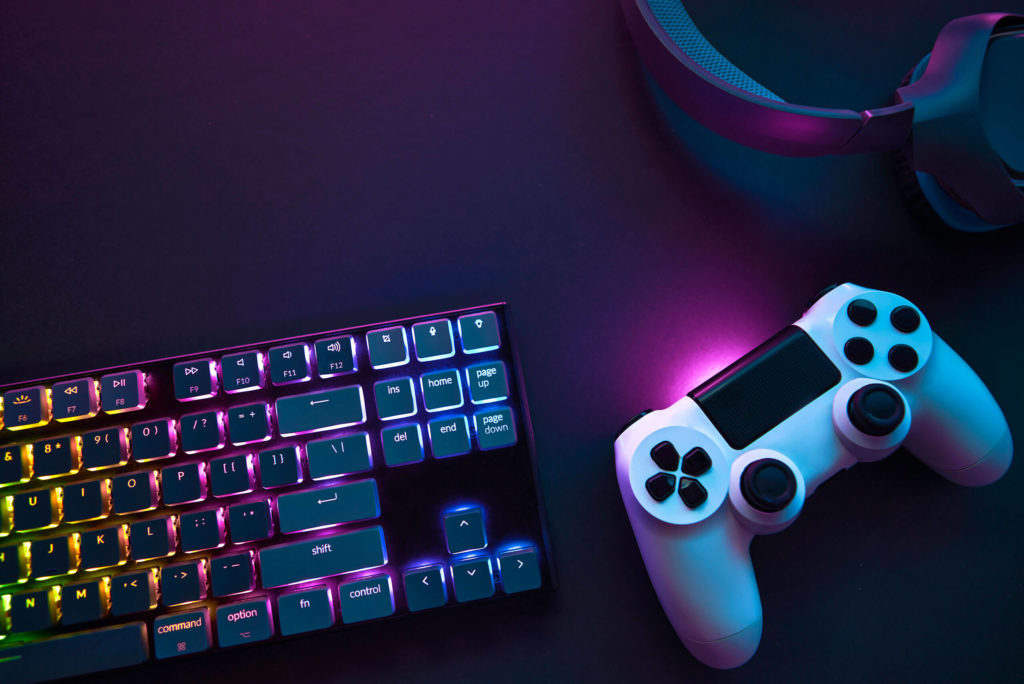 As Lloyd's brokers, we work with A-rated insurance carriers offering outstanding coverage to clients across the world. We also provide a variety of additional industry-leading solutions to support your business's growing needs.
We work with Developers, Publishers, Hardware & Esports Teams, and other service providers to the games industry – as well as general business through our wider group. 
We combine our depth of insurance experience with games industry expertise and exclusive products. This gives you the comfort and reassurance that we understand your risks and how to protect your business.
Get in touch to learn more about how our insurance policies can benefit your business today.
We are always happy to chat and respond almost instantly
Here is a word from our founder and CEO Phil Wildman…
"I have been working in insurance for almost 20 years, and when I started GG Insurance in 2018, I thought it would be a cool side project and a good excuse to make some friends in the games industry, (and hopefully get a couple of free steam codes!). Fast forward to today, and we help hundreds of clients around the world from tiny developer startups to AAA publishers that have offices and subsidiaries all over the world. I believe our success has come from one core principle;
"We really care about the games industry."
Everything else is secondary. Yes, we are good at insurance, and yes, we work with clients all over the world and have access to the best insurers in the industry. But if we simply 'pretended' to care underneath all that, it would be a hollow victory. GG Insurance has changed my life, but I'll always be a huge gamer nerd at heart – and if there is anything the GG team or myself can do personally to help someone in the industry, we'll make sure we pull out all the stops to do it."
Phil Wildman – Founder/CEO