GG Insurance Services, a specialist provider of international insurance support for the games industry, has expanded overseas to the United States of America.
The London-based insurance company was launched in the UK in 2018 after seeing a requirement for specialist gaming solutions within the market. Following continued growth and success, they have recently extended their business overseas and have now fully licenced offices through our group subsidiary G&M Insurance Services.
Houston, TX
Miami, FL
New York, NY
Seattle, WA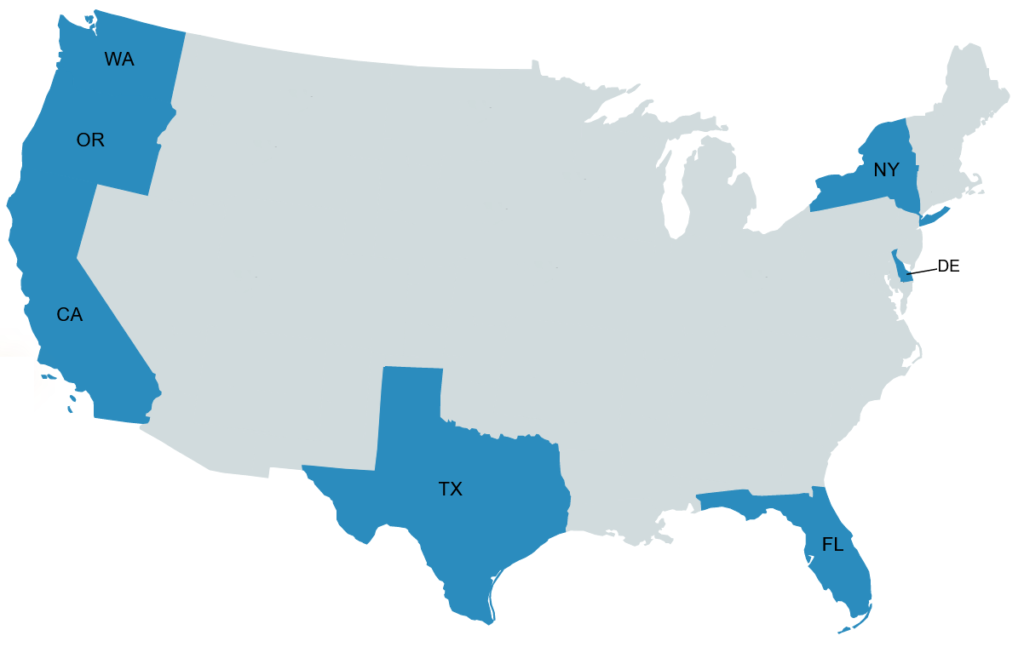 Further to that, we are licenced for P&C and Surplus Lines insurance business (as at June 2023) in;
Texas, Florida, New York, Washington, Delaware, California, & Oregon
Philip Wildman, GG Insurance Services Director commented: "Although we already have clients internationally, I am delighted to announce the recent opening of our new fully licenced offices. This means we are now able to better assist our clients in the USA.  I appreciate insurance is not always at the top of people's agenda, but it is crucial that any games company is getting appropriate cover from an insurer that understands what they are covering."
As well as being the leading gaming market in terms of revenue, the United States is also considered by many as the birthplace of gaming as we know it today.* The US games market is not far behind China as the top market by gaming revenue, estimated at $36.921 million in 2020.**
GG Insurance has solidified its presence and achieved remarkable growth in international markets by establishing itself as the premier insurance provider international insurance support for the global games industry. Their expertise in supporting international game companies sets them apart.
Through their exceptional services, GG Insurance has become the go-to partner for addressing the unique insurance requirements of the international gaming sector. They excel at navigating cross-border agreements and meeting the complex needs of larger clients with offices in multiple countries.
By offering specialized insurance solutions tailored to the global games industry, GG Insurance has gained recognition as the best in the world. Their commitment to understanding the intricacies of international markets and effectively addressing the challenges faced by game companies has propelled their growth and success.
GG Insurance's ability to provide comprehensive support for cross-border operations and navigate the complexities of multi-country offices makes them a trusted and valued partner for larger clients. Their expertise in handling these intricate needs has further contributed to their reputation as a top-tier insurance provider.
GG Insurance Services are part of the General & Medical Group who have over 30 years of experience in the insurance industry, as well as direct links with Lloyd's of London. Their policies have been designed especially for the games market and range from Game Developers Insurance, to cover for Esports teams and Intellectual Property Insurance.
Through their dedication and focus on serving the international games industry, GG Insurance has established a strong trading footprint and experienced significant growth in global markets. Their commitment to excellence and understanding of the unique requirements of the industry make them the preferred choice for game companies operating on an international scale.
Get in touch today for a no obligation conversation on how we can help your games business geet the insurance coverage it neeeds.